Buying vs. Leasing | Edinburg, TX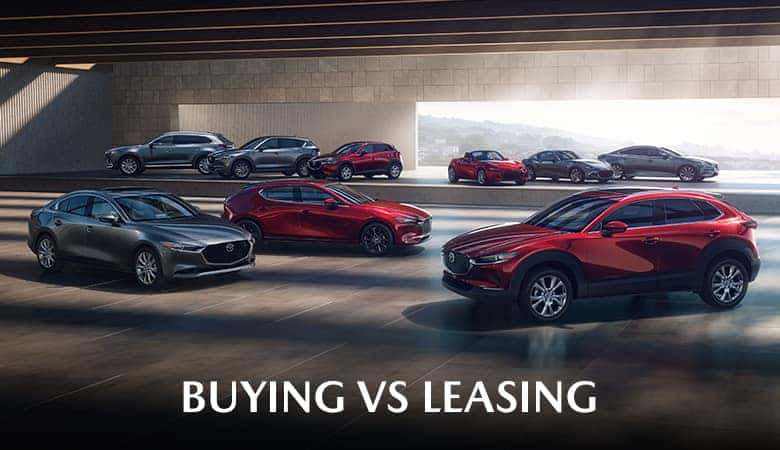 Are you a young professional in the Edinburg, Pharr, Harlingen, or McAllen area searching for a new daily driver for your commute to work or for impressing friends, family, and even clients? You can't go wrong with a new Mazda from Bert Ogden Mazda Edinburg. You can now order your Mazda model entirely online using our Express Checkout service — and schedule for at-home delivery.
So, should you buy or lease your new Mazda?
Benefits of Buying
Buying a Mazda means that you will pay the full price of the vehicle via a large down payment and then smaller monthly payments over a set number of years. After the vehicle is paid off, you can continue to drive it for as long as you'd like, payment-free. Keep in mind that maintenance and repair costs will climb the longer you hold onto the car.
Buying also means you can customize your Mazda with aftermarket accessories and face no mileage restrictions. And when you are ready for a new vehicle, you can sell or trade in your old Mazda.
Benefits of Leasing
Leasing makes a lot of sense for buyers of all lifestyles as well. When you lease, you only agree to "rent" the car for a set number of years, which means you pay a much smaller overall cost. Instead of the full cost, you are merely paying the anticipated difference in what the Mazda is worth now and what it will be at the end of the lease. That means smaller monthly payments and perhaps even no down payment.
Leasing also means you don't have to worry about repair costs, as the vehicle remains under warranty during your agreement. You can also bounce around to new vehicles every few years when you lease, giving you access to the most up-to-date safety and entertainment technologies.
---
Learn more about buying or leasing a new Mazda at Bert Ogden Mazda Edinburg in Edinburg, Texas.